Extended Wedding Packages at Shortflatt Tower
Discover the magic of our Extended Wedding Packages at Shortflatt Tower. Bridal & Grooms Parties can choose to extend their wedding celebrations to the night before. Set amidst breathtaking landscapes, our charming Northumberland Wedding Venue creates an intimate haven for love to flourish and anticipation to soar. Share precious moments with your nearest and dearest, crafting cherished memories before the big day.
As laughter fills the air and hearts overflow with excitement, Shortflatt Tower becomes the perfect canvas for weaving unforgettable stories. Embrace the joy and togetherness as every moment leading up to the wedding becomes an exquisite part of the celebration.
Stay in our Luxury Cottages the Night Before Your Wedding
Experience the ultimate wedding journey with our exclusive extended wedding packages at Shortflatt Tower. Unlike other venues, we offer couples and their closest guests a unique opportunity to savour the night before their special day together. Immerse yourselves in the luxury of Fullerton Cottage, a breathtaking three-bed complete with a hot tub, private spa treatment room, and the option for a personal chef to cater to your culinary desires.
Sip on your favourite drinks, whether it's an elegant champagne flute or a trendy espresso martini, as our attentive staff ensure your glass remains brimming throughout the evening. 
Prioritise your well-being and relaxation by indulging in spa treatments with your closest friends, ensuring you wake up feeling radiant and rejuvenated for your wedding day.
With a dedicated wedding coordinator at your service, rest assured that every worry will be handled with utmost care and attention. At Shortflatt Tower, we believe every bride deserves to feel her absolute best, and our extended wedding packages are designed to make your entire wedding experience truly unforgettable.
To view our 'Night Before' Menus and our Wedding Brochure, please click the button below.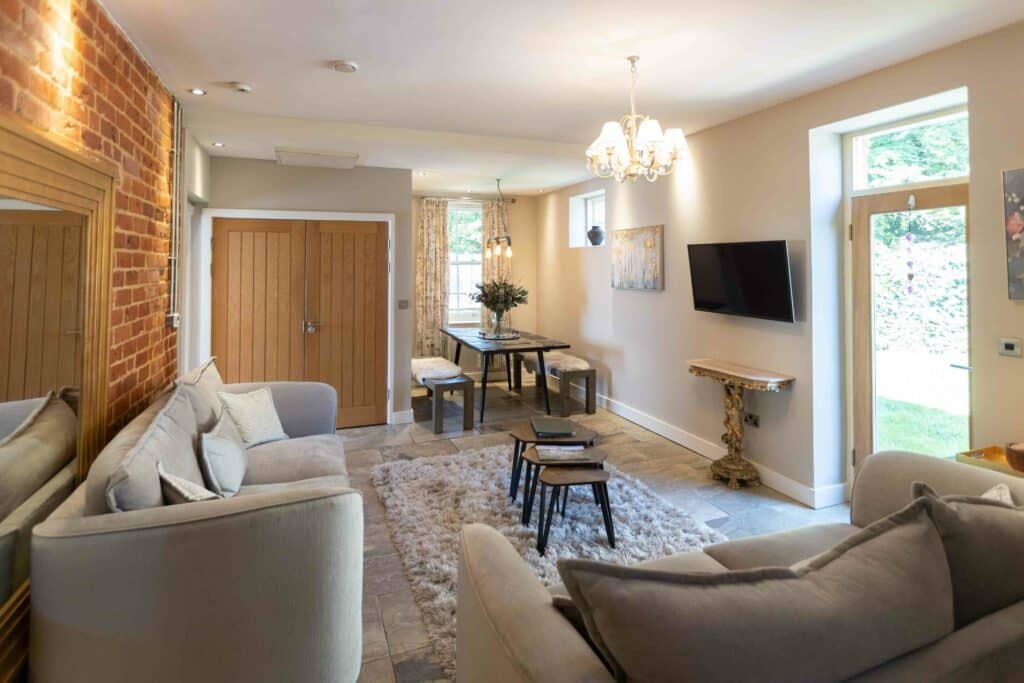 Fullerton Cottage at Shortflatt Tower, Country House Wedding Venue
Of course we can't forget about our lovely grooms! Whether he loves a spa-treatment or just wants a night away, speak to your wedding coordinator about booking out more than one cottage; we will always strive to meet your every request where possible.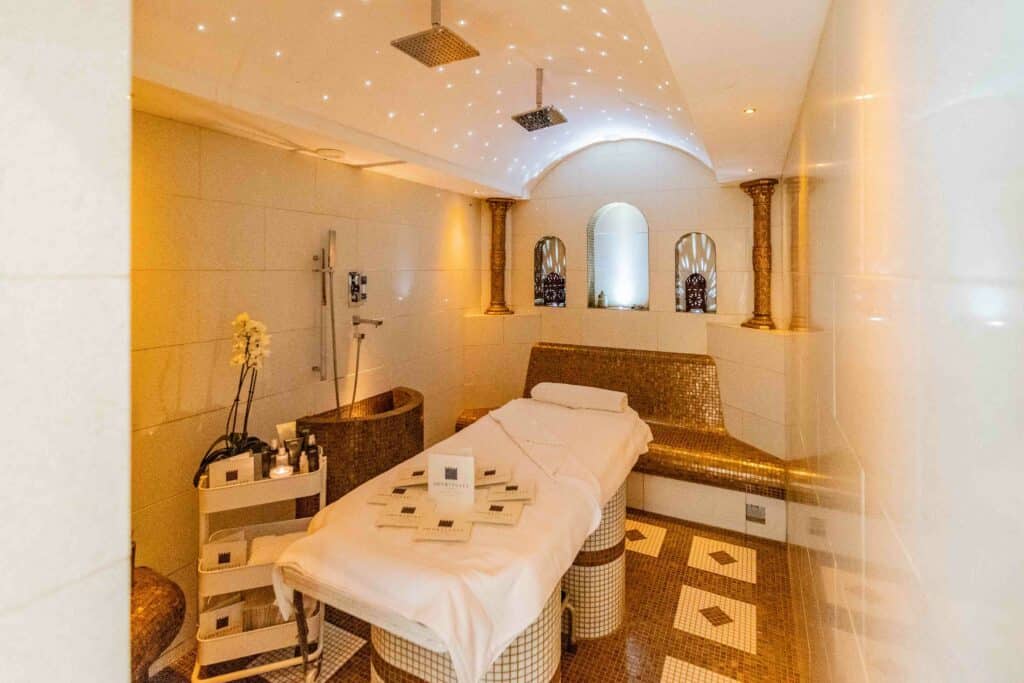 Spa Treatments in Fullerton Cottage Shortflatt Tower, Country House Wedding Venue
With 8 different spa packages to choose from, you can be sure to choose the perfect treatment for you. So whether you're looking to destress, decompress or just have some quiet time to yourself, we believe we have what you need.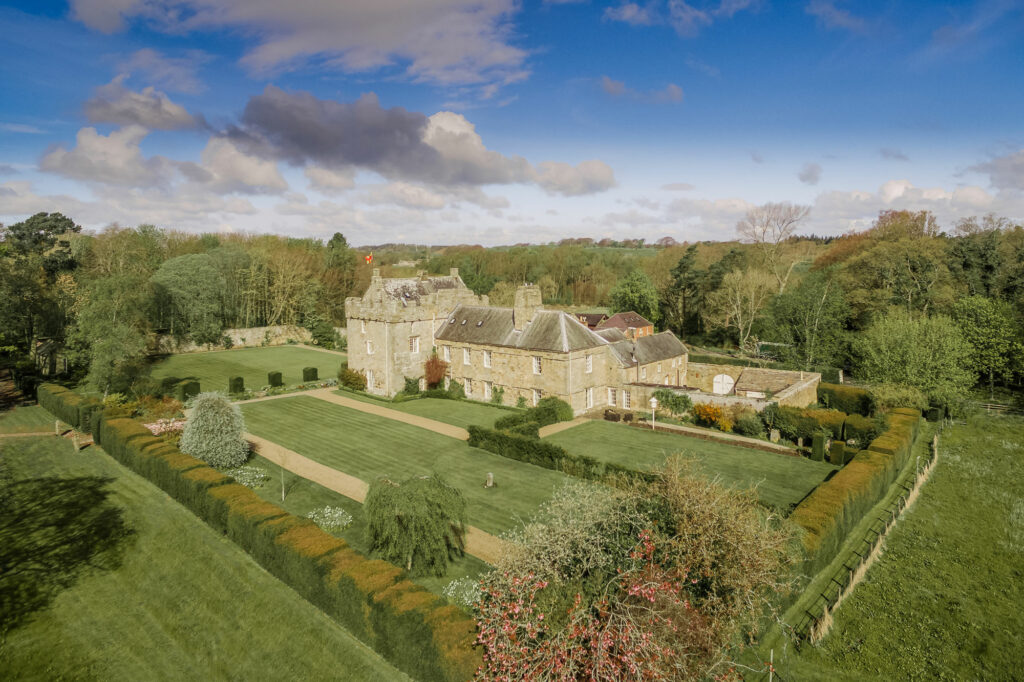 The grounds at Shortflatt Tower, Northumberland Wedding Venue
Enjoy Some Time With Nature
Fully switch off from the outside world by wandering through our stunning grounds. This may be exactly what you need to calm any of those pre-wedding nerves! Shortflatt Tower is surrounded by ancient woodland and rolling Northumbrian hills; enjoy some quiet down time before the celebrations begin.
You could even use this time to make a mental note of some fantastic wedding photo locations!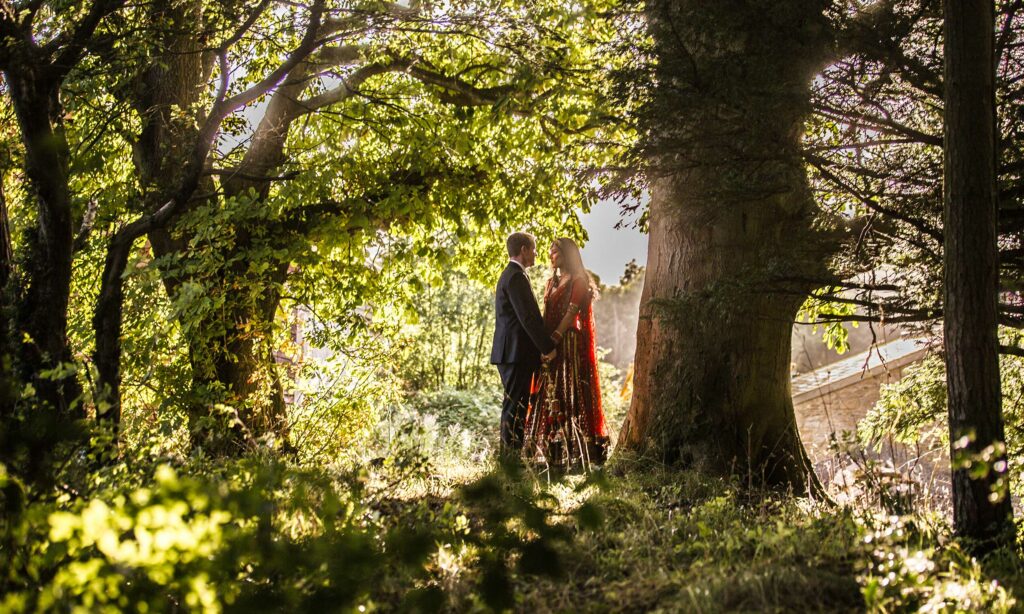 A closer look at the grounds of Shortflatt Tower, Wedding Venue in Northumberland
Perfect for Families Travelling from Abroad
Many of us have loved ones dotted all over the world, one day isn't long enough for a proper catch up! We have six cottages to choose from as well as 15 bedrooms between Shortflatt Tower, the Manor House and Annex. Provided we have availability, we'd love to accommodate your nearest and dearest for an extended celebration. Simply ask your wedding coordinator whether this is possible for your wedding date!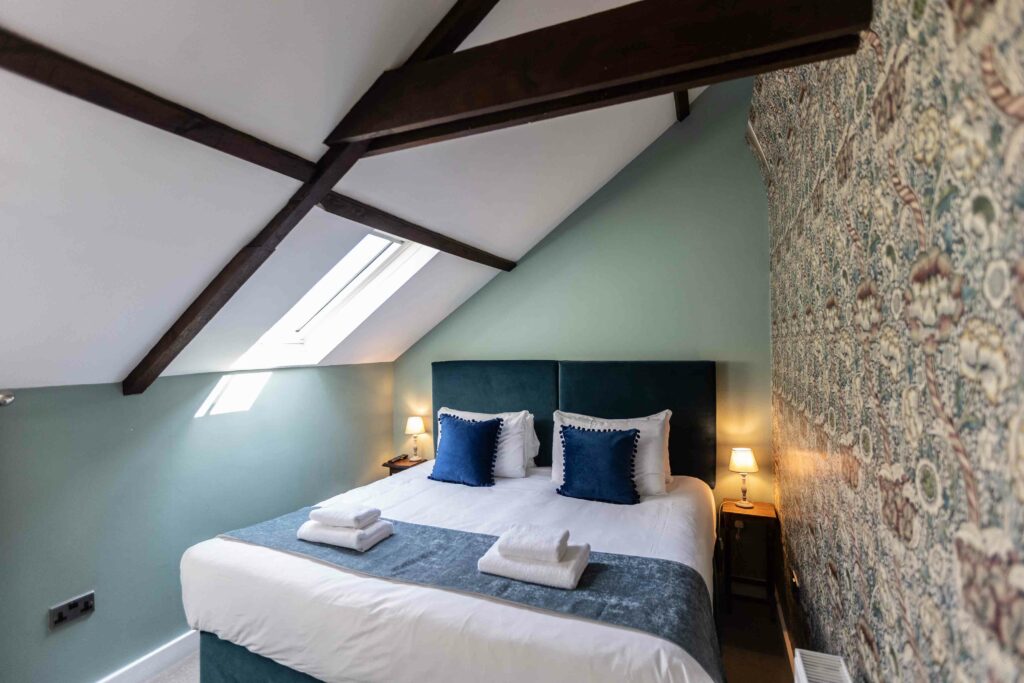 Fullerton Cottage at Shortflatt Tower, Northumberland Wedding Venue
Create An Unforgettable Wedding Experience at Shortflatt Tower