Your Dream Northumberland Wedding Venue
A Unique Northumberland Wedding Venue, Steeped in History & Grandeur
We welcome you to Shortflatt Tower, Northumberland Wedding Venue; one of the most awe inspiring wedding locations and exclusive-use estates. Steeped in history, our tower & grounds offer a picturesque backdrop to your perfect day. Delicately blending traditional and contemporary flourishes with nature and grandeur, Shortflatt Tower offers a cosy countryside retreat for your exclusive use.
The private Northumberland estate, which dates back to 1257, sets the stage for the most memorable occasion of your life. Accompanied by fairytale cottages, beautifully-tended gardens, rolling green fields and ancient woodlands, we strive to provide an unforgettable experience for you, your friends, and family.
Your Northumberland Wedding Day at Shortflatt Tower
Let our expert wedding coordinators walk you through what your special day could look like at Shortflatt Tower.
Arrive the Night Before Your Wedding
At Shortflatt Tower, our primary aim is to remove as much stress as possible throughout the entirety of your wedding experience. This starts with providing a dedicated wedding coordinator, who will be on call to answer any questions you may have during the booking and planning process. 
When your special day finally comes around, there's no need to worry about rushing; our on-site spa and beautiful 3-bed Fullerton Cottage will be available the night before your wedding day for you to use, relax and unwind right here on the estate. 
Want to extend your wedding celebrations with your guests? Allow Shortflatt Tower to cater for everyone with our exclusive Night Before menus, meaning you can concentrate on catching up with your nearest and dearest. 
The Morning of Your Wedding Day
Today's the day! After enjoying a blissful sleep on our private country estate, you can awaken safe in the knowledge the aisle is only a stone's throw away. Our Northumberland Wedding Venue really does have it all.
As you get ready and your guests begin to arrive, our brilliant team will be on hand to direct them to The Vaulted Room and The Lawn where both sides of family and friends can mingle, catch up and in some cases meet for the first time! The Courtyard Bar will be fully-stocked and open for drinks as the anticipation builds for the ceremony.
Whether you're looking for a bespoke wedding venue with a large ceremony accommodating all your friends and family, or a more intimate space to wed, witnessed by your nearest and dearest, Shortflatt Tower has it all.
Our newly-constructed Woodland Suite can host up to 160 guests for wedding ceremonies, hidden amongst ancient woodland with floor-to-ceiling glass windows which allow the surrounding environment to seep in the room. Likened to a contemporary Barn Wedding Venue, The Woodland Suite is a unique glass-walled structure where you and your guests can be at one with nature.
Couples can also make use of The Lawn for their ceremony, should the weather allow so.
The Woodland Suite
Ceremony Capacity: 160
The Lawn
Ceremony Capacity: 150
Wedding Photograph Opportunities on our Private Estate
Congratulations, you've tied the knot! Now it's time to mingle with your guests and enjoy beautifully crafted canapés as our courteous front-of-house team serve your drinks reception (ensuring nobody goes empty handed!).
After a busy morning (and safe in the knowledge your guests are attended to), now's your time to sneak away as a couple with your photographer and capture those first special moments together. Shortflatt Tower offers a plethora of magical backdrops for your wedding photographs within the estate and Bolam Lake is only a 5 minute drive away.
Exquisite Dining Options at Shortflatt Tower
Following an afternoon of fun, we return to The Woodland Suite which can host up to 160 guests for dining. When it comes to your Wedding Breakfast, we like to do things a bit differently. 
We believe every element of your wedding should reflect who you are as individuals and as a couple. The Kitchen at Shortflatt Tower boasts traditional, contemporary, and street food packages to choose from, but we also love to accommodate special requests so you can put your own stamp on the day.
Similarly with drink options, we want to make your wedding day perfect. Was there a nostalgic cocktail you enjoyed on your first date? Or a wine from your favourite holiday together? No problem, just let us know.
Dance the Night Away Amongst Ancient Woodland
After our expert wedding chefs have tantalised your tastebuds, our front-of-house team will swiftly transform The Woodland Suite into an entertaining space for the evening. With some tables removed and the The Woodland Bar open, The Woodland Suite can host up to 250 evening guests with ample space for a band and DJ. 
Enjoy your first dance as a married couple amongst ancient woodland and party the night away until 01:00 AM, taking advantage of our late bar license.
Images by Phil Smith Photography
Retire to Beautifully-appointed Rooms & Luxury Self-catering Cottages
After an emotional day of celebrations, you and your guests can retire to your on-site accommodation and wind down for the night. Our accommodation has one sole aim; to provide quintessential English luxury, glamour, and comfort. Sleeping up to 30 guests in The Manor House, we have an array of beautifully appointed rooms featuring roll-top baths and original wooden beams.
A further 41 guests can be accommodated in our range of 2, 3 & 5 bed luxury self-catering cottages. Tastefully restored utilising contemporary building techniques, they provide a unique and cosy experience for guests to relax and reflect on the day's events.
Hear first hand what our fantastic couples thought of their special day at Shortflatt Tower
Could not have asked for better. From our initial enquiry to the day of the wedding the Shortflatt wedding team were so approachable. They were also contactable even for the smallest questions and nothing ever seemed too much work or inconvenience. The location speaks for itself but the organisation around the wedding meant that it flowed really well, everyone knew where to be and what was happening which just meant everyone relaxed and possibly had slightly too good a time! Location, accommodation night before and night of, food, drink, coordination with our suppliers can't be faulted. Thank you so much to everyone who made our day so wonderful, we wish it just didn't have to go so fast!
Where do we start, just WOW! It is hard to put into words what an incredible experience and wedding we had at Shortflatt Tower. It was everything we wanted and more! The most stunning and characterful venue and surroundings with such a special feel. And the team at Shortflatt, especially Lois and Eleanor, went out of their way to ensure we were so well looked after, and every little detail was covered. We never felt any question or query was a problem and it was such a pleasure dealing with the Shortflatt Team and building such a nice relationship. We couldn't be happier with how thorough the whole team were, going out of their way to meet our wishes and ensuring our day ran smoothly. All of our guests were really well looked after throughout, and it was amazing to see their reaction to the venue. They all loved it! The enthusiasm and energy from everyone was amazing and really helped make our wedding so fun and memorable. Our guests were amazed by the 'hidden' ceremony room and kept getting surprises by discovering new parts of the venue. Guests couldn't believe the ceremony room was the same place we had our wedding breakfast and evening do as it transformed and opened up into such a perfect, light space. The food and service was incredible and flowed so well, we never felt hurried (even though the day goes by so fast!) Our guests were also delighted with all the accommodation and very complimentary of all the décor. Some of them have already mentioned re-booking to stay there for a weekend away! We really couldn't have asked for a better wedding, and the venue and staff at Shortflatt Tower played a huge role in that.
Thank you for all of your hard work making our wedding day so special! We look forward to visiting Shortflatt Tower again in future and watching it continue to develop with your magic touch 🙂 Thank you again!
We wanted to say a huge thank you for having us on our special day. We absolutely fell in love with the venue and it was the perfect place for us to have our autumn wedding - it's such a gorgeous place! The venue is so beautiful with so many areas to explore and admire. All of the team were so friendly, helpful and accommodating. You were so invested in our vision, down to the finest detail - for this we are grateful. You filled us with reassurance and confidence. We thoroughly enjoyed being able to use the house on the night before the wedding, which flowed so nicely into our big day! We couldn't have asked for more from a venue - the food, drinks choice, accommodation, gardens and surroundings were absolutely stunning. All this supported by a fabulous team! We had a wonderful day and wish we could do it all over again!
Thank you so much for hosting our wedding weekend last year! We had the best weekend and wedding, far surpassing our hopes and expectations! Your customer service was wonderful; all of our guests had the best time over the weekend, we can't thank you all enough. The venue was so beautiful, all of our guests were so impressed with the woodland suite and the rooms - it was so perfect. Thank you for all of your help - we had a wonderful day!
Thank you for making our day run so smoothly. It couldn't have gone any better! Looking forward to coming back one day.
Thank you SO much for the most beautiful and wonderful wedding day!! We still haven't stopped talking about it and everything was truly faultless. You are all so wonderful at what you do - planning and organising has been easy and fun all the way through and on the day there was nothing for us to do except enjoy our day. The venue is just the most beautiful place and will always be very special to us - all of our guests have commented as well. We were all stunned by the quality of our meals and loved having breakfast in the morning so thank you for organising this. You have all been delightful to work with and I already miss wedding planning! We cannot thank you all enough.
We would like to thank you for making our day so magical, we had the most special day. From the venue, food and staff every part was perfect. Thank you so much!
Thank you to all of the Shortflatt Tower staff for making Emily and Sam's wedding so special. Everyone thought is was the best wedding they had ever attended! My mother thought all the staff were exceptional - careful, she is talking about wanting to live at Shortflatt! Thank you again, Mary and Mike Pitkethley.
Thank you so much for being part of our special day, it truly was the best day and so much of that was because of you all.
Thank you all for making Jessica and David's wedding celebrations so very special. Your discreet and efficient system is surely one that can only breed success. What a magical place you have... Emma (Mother of the Bride)
Got a burning question, or looking to book a showaround?
Simply fill out the form below and one of our wedding co-ordinators will be in touch with you.
If you experience any issues with this form, please email weddings@shortflatttower.com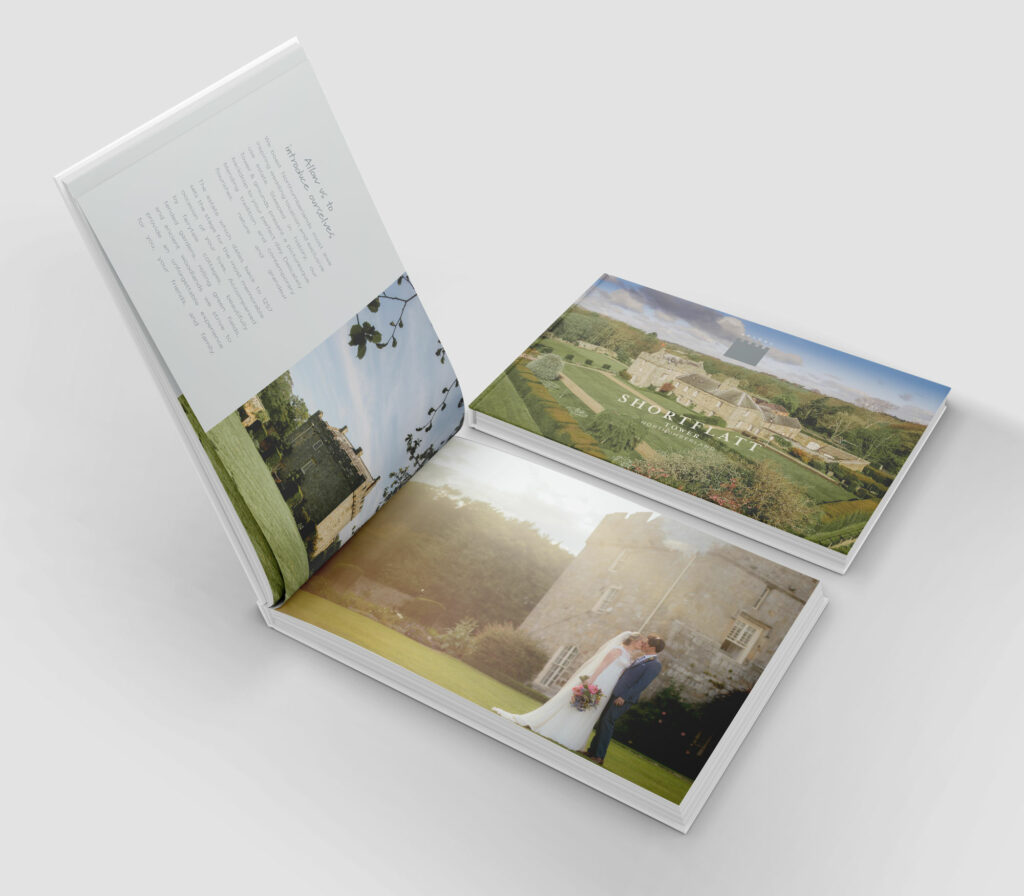 Download our Wedding Brochure
Click to download our Northumberland Wedding Venue brochure.