5 Reasons Why You Should Choose a Wedding Venue with Gardens
Why You Should Choose a Wedding Venue with Gardens?
Shortflatt Tower is one of the many wedding venues that offer outdoor spaces to elevate your wedding experience from amazing to incredible. Choosing a wedding venue with gardens can offer many advantages whilst also offering a beautiful and memorable setting for your special day. Whether you specifically want an outdoor wedding or would just enjoy some tranquility on your wedding day, we could be the perfect wedding venue for you.
1. Garden Wedding Photography Spots
Many engaged couples prioritise hosting their wedding at a stunning destination. However, there are many additional benefits of having beautiful outdoor space. When immersed in nature, you will find numerous opportunities for stunning photo backdrops, irrespective of the season. Given the unpredictable nature of English weather, an umbrella might be a charming and practical addition!
Some candid photos of you and your guests exploring and enjoying the gardens might even become your favourite shots, as they capture special moments.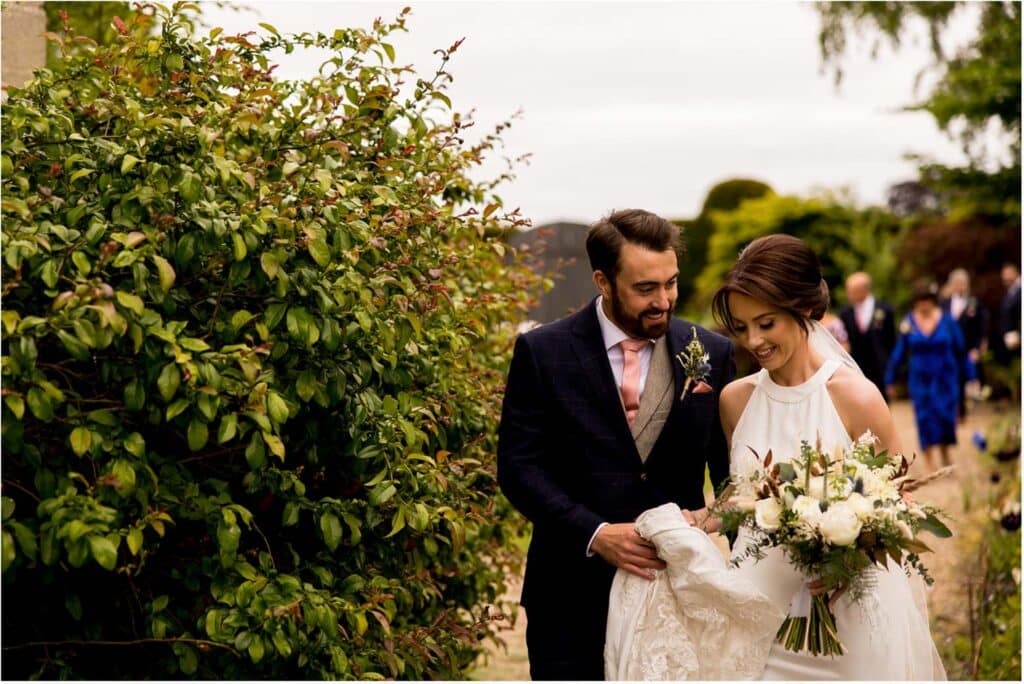 2. Eco-conscious Weddings in Gardens
Opting for an outdoor wedding often represents a more eco-conscious choice since it typically reduces the environmental impact of your wedding. Utilising natural lighting, outdoor weddings generally require less electricity than indoor affairs. Guests can dress according to the weather, eliminating the need for heating or air conditioning units. We advise placing bins throughout the gardens to minimise litter and promote recycling.
Moreover, the need for decorations is significantly reduced when surrounded by nature. The ceremony space will be bound with beautiful flowers and plants, enabling you to save money and further decrease your wedding's carbon footprint.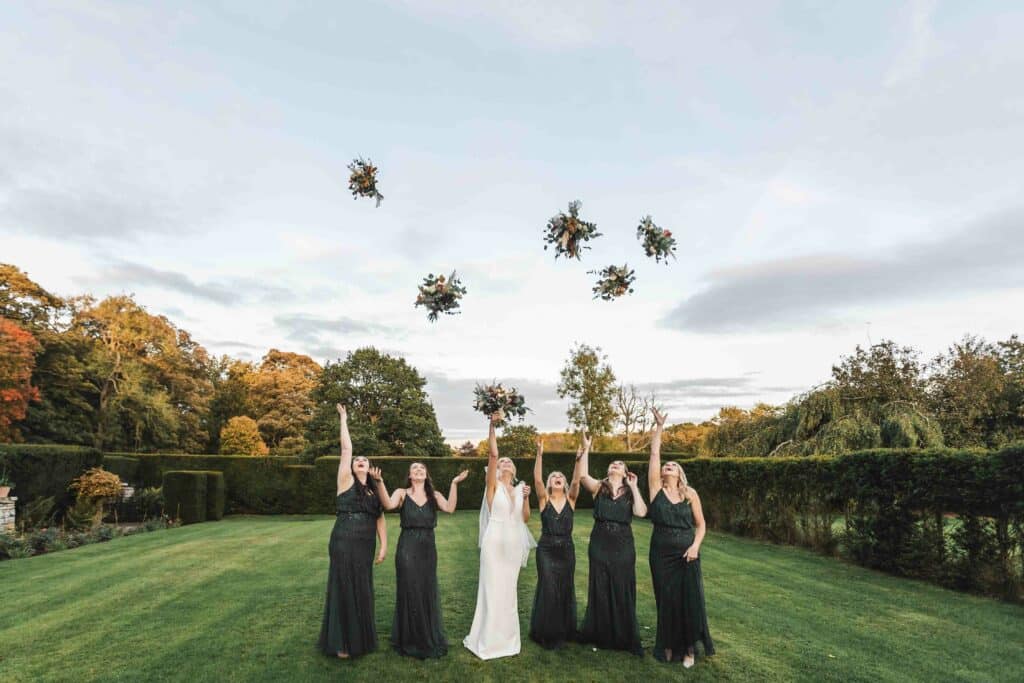 If you adore lying under the night sky or exploring the wonderful world, you might be drawn to an outdoor wedding ceremony. Assuming the weather cooperates, you can exchange vows in our stunning gardens with your closest loved ones. Outdoor weddings have been legal since 2022, so you have the opportunity to be one of the first to tie the knot under a blue sky or a star-filled night!
4. Garden Games & Entertainment
Why not make your wedding day even more entertaining by adding a touch of fun and games? Consider setting up a game of giant Jenga, croquet, lifesize chess, boules, or even cornhole! 
Following the ceremony, giving your guests the opportunity to wander and explore the gardens is an excellent way to maintain high spirits and encourage some lighthearted enjoyment. A bit of healthy competition on your wedding day can add an extra layer of joy and create lasting memories for everyone involved. So, let the games begin!
5. Never-ending Possibilities
Choosing a wedding venue with gardens offers incredible versatility, whether you opt for an outdoor ceremony or reserve the gardens for your post-party celebrations. You can infuse your personality and exercise creative freedom to the fullest in outdoor spaces, making the theme of your wedding as unique as your imagination allows. You have the power to customise the space, making it entirely your own.
Create An Unforgettable Wedding Experience at Shortflatt Tower
In conclusion, booking a wedding venue with gardens offers many benefits. If you're planning a wedding, consider choosing a venue that offers gardens to explore and enjoy to create an unforgettable experience for you and your guests.