The Ultimate Wedding Planning Checklist for your Dream Venue
Wedding Planning Can Be Daunting, Let Us Give You A Few Tips!
Your wedding day should be all about you, so we've made this Wedding Planning Checklist to relieve some of the pressure! A day filled with many emotions surrounded by your nearest and dearest. Keep the excitement at the forefront of wedding planning and your wedding day by making the process as seamless as possible with our wedding planning checklist.
We strive to make your wedding planning process as easy and stress-free as possible. All our couples have use of our custom event planning app which allows you to view all the important documents, choose your menu options, assign your accommodation to guests and keep track of payments all in one place! 
1. Choose Your Perfect Wedding Day Aesthetic
Most weddings have a theme or specific aesthetic that suits the style of the weds-to-be. Whether you like the sound of a rustic wedding, grand wedding, fairytale wedding, the options for a theme and a venue are endless. Nail down your style with your partner and every decision after that should feel much more manageable. There are plenty of options but finding the right one for you should be of utmost importance – it's your special day after all!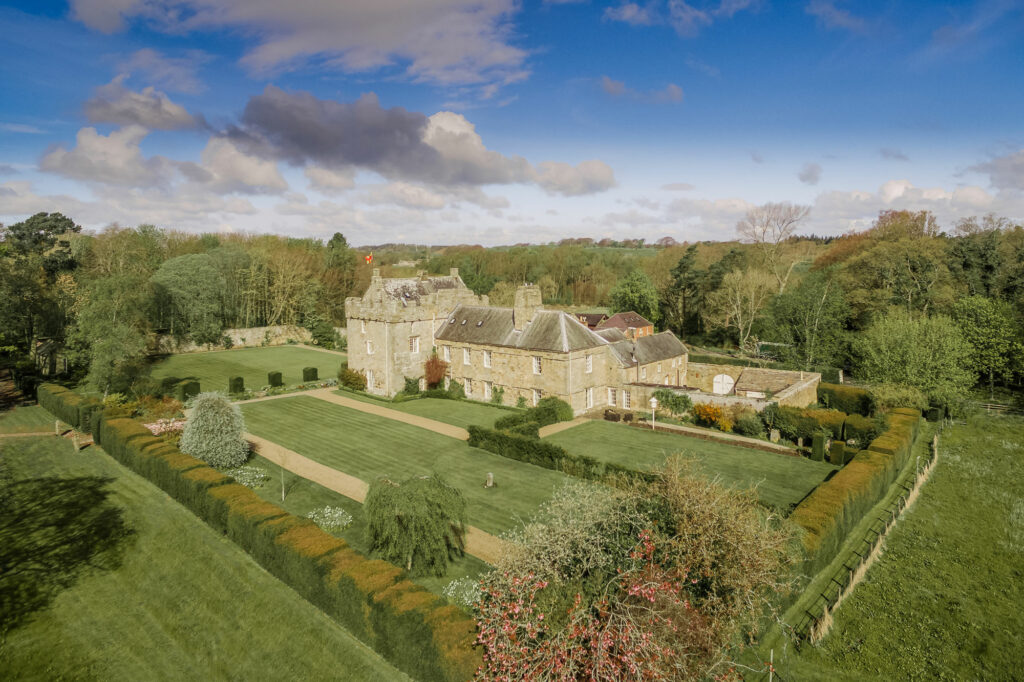 Pristine Grounds at Shortflatt Tower, 
2. Nail Down Your Wedding Guest List
Whilst your wedding day is a celebration of you and your partner, sharing it with loved ones makes it far more special. Comprise a list of those most important to you and your fiancé to help find the ideal wedding venue for you. Choosing a wedding destination to then find out it isn't suitable for your number of guests or any specific requirements your guests may have (such as disability access) can be frustrating; avoid this by figuring out your guest list first and any specific needs they may have.
3. Wedding Planning Checklist: Home or Away?
For some couples, there is no doubt that getting married in your local church feels like the only choice for a wedding venue. However, weddings abroad are becoming more and more popular as people chase the sun or want to escape their usual routine. If you're considering a wedding abroad, be sure to do plenty of research to be certain it's what you want. Getting married at your local church or having a hotel wedding venue can be just as spectacular if executed correctly!
A wedding venue with accommodation is always a great choice as it can make the whole experience feel even more spectacular. Shortflatt Tower can accommodate up to 71 guests on the private country estate, giving you and your guests ample space to celebrate and catch up throughout your event.
When the options feel a little overwhelming you can often overlook many aspects of the venue. Go prepared with questions and don't be afraid to email the wedding team with any more you may have after your visit…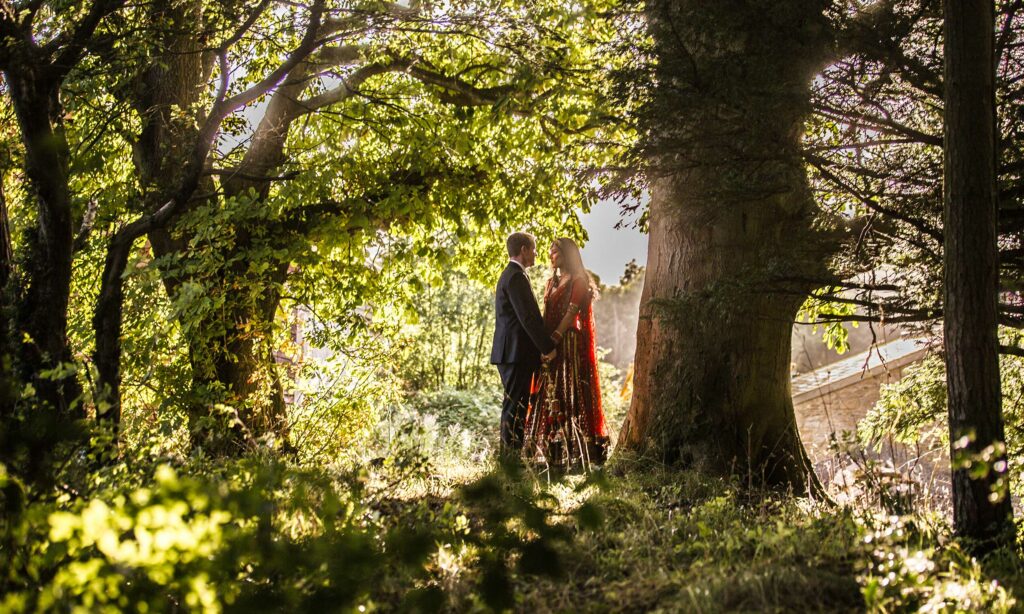 Country Manor Wedding Venue, Shortflatt Tower
4. Planning Your Wedding Budget
It can be easy to get your mind set on a destination, theme or capacity numbers that seem perfect from a first look or pinterest inspiration but make sure it's right for you! Discuss a budget for your whole wedding and work backwards from that. Your largest expense will likely be the venue itself depending on what packages they offer, so prioritise what means the most to you. 
Your budget should be broken down into venue, dress/suits, accessories, decor, entertainment and external suppliers (possible ideas listed below). It can be difficult to be strict with this as new ideas may come along every day however, you've put that budget in place for a reason; remember that. Creating a spreadsheet may be a sure way to keep track of your spending.
Start by choosing a season and considering what may be best for the venues you have in mind. Be sure to consider your friends and family's availability; close family, bridesmaids and groomsmen are going to be the main people you correspond with when making this decision. Your budget may also be a contributing factor towards your wedding date as, depending on the venue, certain times of year will have a higher fee. Some couples like to choose a date that is already meaningful to them whilst others may be more than happy with the most affordable date!
6. Capture The Moment With A Wedding Photographer
A wedding is far more than a date, guest list and venue. To make your wedding day as incredible as you have dreamt, nothing should be overlooked. Whether you have envisioned your wedding to have a jazz band, pianist or a groundbreaking DJ, do some research and be sure to enquire ahead of time. 
Capture all of the moments by hiring a photographer and videographer – looking back on those memories will never get old. 
One of the most important enquiries when discovering a venue is whether or not they provide food. Hiring external caterers may be something you need to look into – again, be sure to research and ensure that they suit your requirements as well as preferences. Shortflatt Tower offers fully encompassing bespoke wedding packages that couples can mould to their needs. Got a favourite dish from your first holiday together? Our in-house culinary team would love the opportunity to recreate it and serve it on your special day!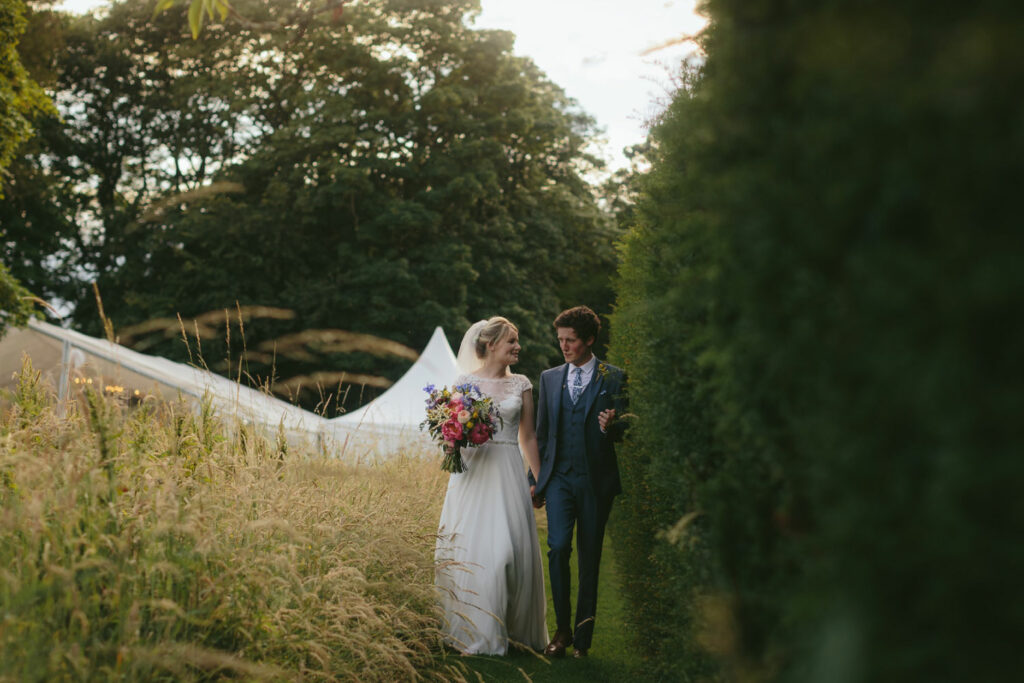 Flowers typically are of great importance on a wedding day. We find matching your bouquet with your centrepiece and decor flowers makes a real statement and ties the whole day together. Finding a reliable florist that understands your vision and needs is vital. It's best to go in having an idea of what you'd like but they should be happy to help and advise you with their expert opinions!
8. Legalities & Wedding Ceremony
Although a wedding is all about love and celebration, the legal aspects are still vitally important. In terms of a venue, it needs to have a wedding licence in order for the marriage to be legally binding so be sure to check this ahead of time. Booking a registrar from the local authority is another 'must do' in order to make your wedding official. However, if you do choose to use a celebrant to run your ceremony, in the UK, the wedding still needs to be registered by the local registrar's office.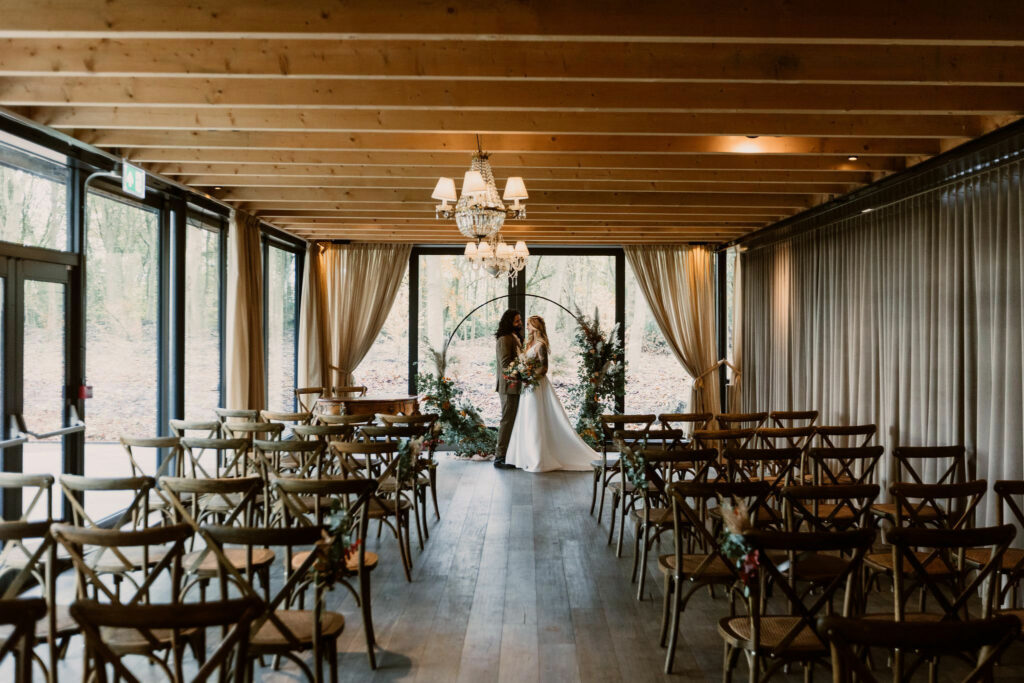 9. Send Out Your Wedding Invites!
Your wedding date is now set, with a venue booked and a guestlist finalised, it's time to make it official! Send out 'save the date' notes either by letter or an email. Just make sure they know! Once you've received your RSVP's, follow it up with a full invitation detailing all of the key information; usually they would be sent around 8 weeks before the wedding. If you are having a wedding abroad, be sure to give them extra notice to book flights, accommodation, ect.
10. Choosing Your Wedding Attire
Arguably the most difficult decision many may face in regards to their wedding day. Whittling your options down to find the dress or suit that is most flattering and personal to you can be a challenge but it should be a fun process. Take friends and family and stay open-minded. The dress you saved to your pinterest board when you were 16 may no longer be exactly what you choose but that's okay! Give yourself enough time to get it right and keep your budget in mind throughout.
Your wedding really should be a day of celebration, filled with love. This checklist should help to make sure that is the case.
Create An Unforgettable Wedding Experience at Shortflatt Tower