Have You Considered a Contemporary Barn Wedding Venue?
Shortflatt Tower is a historic country manor set in the North East of England offering a perfect wedding venue for anyone looking for a peaceful and beautiful destination wedding. Although it might not sound like it, Shortflatt Tower presents itself with characteristics of a barn wedding venue: its beautiful countryside location, exposed wooden beams, and the rustic aesthetic of The Woodland Suite. 
Barn wedding venues have surged in popularity, with more and more individuals recognising their advantages.
With barn wedding venues typically located in the countryside, the views offered are likely to be breathtaking. This brings the opportunity for incredible photo backdrops and even the potential to host an outdoor ceremony. A barn wedding venue could be exactly what you've been looking for.
With the recent change in wedding legislation allowing venues to obtain a license for holding outdoor ceremonies, couples may be looking to take advantage of this opportunity. Many barn wedding venues offer outdoor wedding ceremonies or have a strategy in place to bring the outside in!
Shortflatt Tower is nestled just outside Northumberland National Park, providing an intimate celebratory feeling in a quiet northern village. Surrounded by miles of countryside, the venue offers beautiful views and photo opportunities. The Woodland Suite features floor-to-ceiling windows that bring the magical feeling of nature indoors. Alternatively, you could choose to hold your ceremony in the picturesque gardens on The Lawn – weather permitting, of course!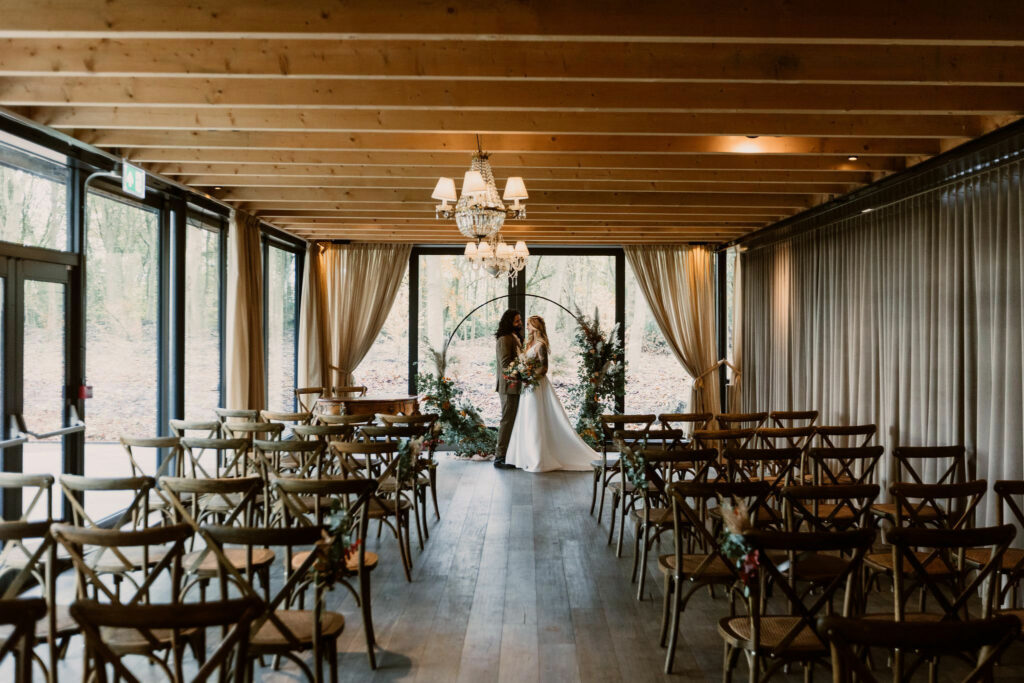 The Woodland Suite at Shortflatt Tower, Northumberland Wedding Venue
Barn Wedding Venue Ambiance
Barn wedding venues often offer a canvas for boundless creativity. The wooden interiors and neutral color scheme provide couples with the freedom to add their personal touch. Whether you're drawn to a bohemian atmosphere or aiming for a refined ambiance, enhancing the space with your chosen decorative elements, such as floral arrangements, arches, and lighting, is an excellent approach to fully harness the potential of a barn wedding venue.
The flexibility that a barn wedding venue may offer is likely to surpass that of a hotel or church wedding venue, so we encourage you to let your creativity run wild.
A beautiful barn style wedding venue ready for your unique touch
Exclusive Use Wedding Venue
Sharing your wedding day with another couple is not ideal, let alone sharing it with strangers! One of the greatest perks of a barn wedding could arguably be the exclusive use of the grounds. Very few barn wedding venues will hold more than one wedding at a time, ensuring you'll feel extra special on your big day.
Being comfortable and confident is essential throughout your wedding day, whether you're flashing smiles for photographs or gracefully dancing the night away. The ultimate assurance of this feeling comes from the knowledge that you're surrounded by your closest friends and family.
At Shortflatt Tower, you can be sure to feel special on your wedding day with exclusive access to the gardens and spa, as well as having a range of menu options to choose from and gorgeous suites to spend the night in.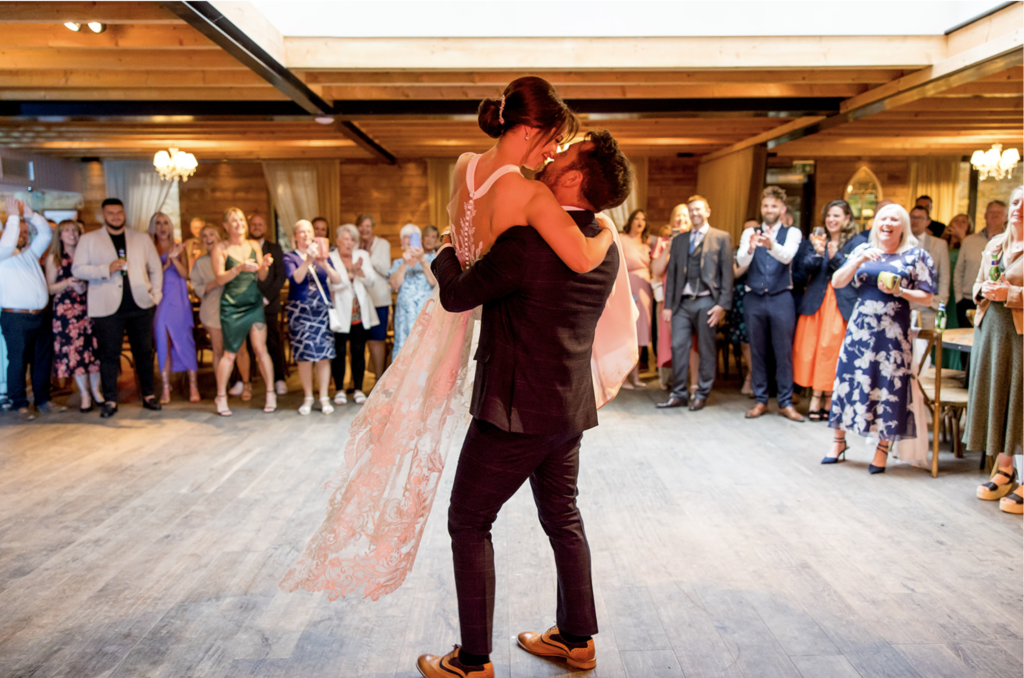 Shortflatt Tower, Northumberland Wedding Venue
The added bonus of a barn wedding venue is its rustic feel. A budget-friendly option that you may wish to explore is DIY decor – creating moments such as a wall of string lights, a photo opportunity arch, centrepieces, and more. The neutral decor of a barn should mean you can't go wrong, so explore your ideas and save some money.
However, for the minimalists out there, there is no need to fill the space. A simplistically rustic barn wedding venue might offer just the perfect amount of detail you have been looking for.
For many couples planning their wedding, finding environmentally friendly methods has become of greater importance. You can choose to utilise biodegradable materials or just make the most of nature! Flowers and foliage help to fill a space and are environmentally friendly.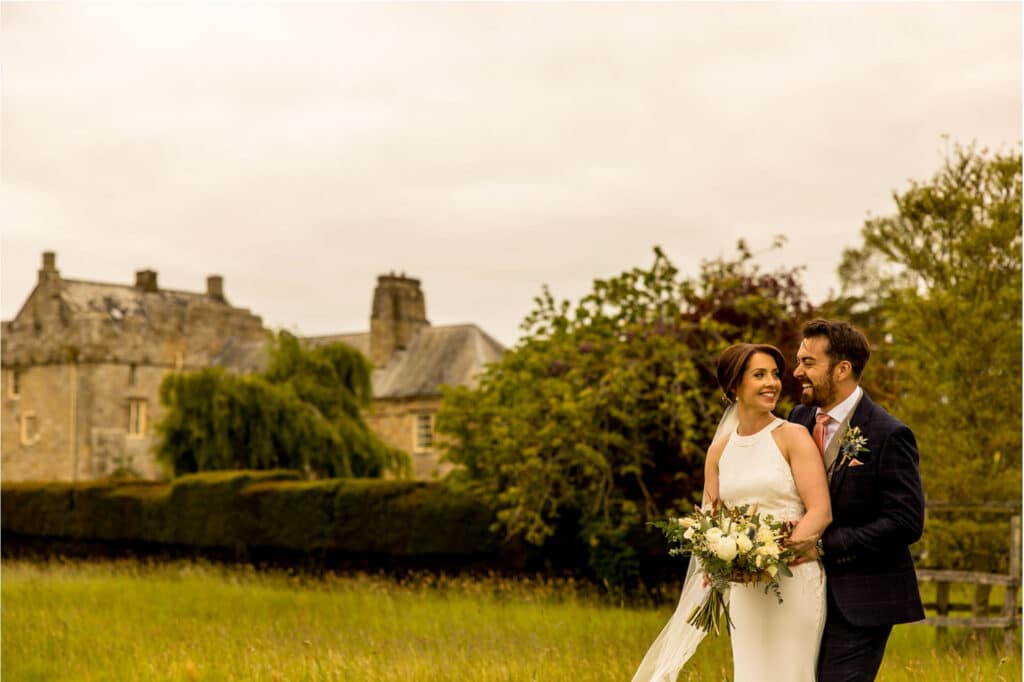 A peaceful wedding destination in Northumberland
Create An Unforgettable Wedding Experience at Shortflatt Tower
In conclusion, a barn wedding venue could be exactly what you've been waiting for. Shortflatt Tower may be the perfect destination for your wedding.